Lots of fun/awesome moments from last night. Presented without (much) order.
Hinrich tackling LeBron, keeping him from an easy transition basket.
That
Jimmy Butler

dunk
"The pass was unreal. He couldn't have missed it, a great play by me . . . I'm kidding. Phenomenal play."
Chris Andersen

blowing a totally easy dunk
Kirk Hinrich

missing that three by a lot (we can laugh, now)
LeBron going on tilt and committing a flagrant, against the wrong guy. Or maybe the right guy, knowing he couldn't hurt him?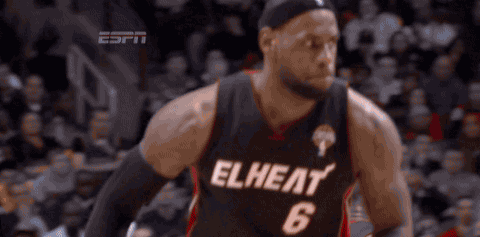 Hinrich's steal of
Chris Bosh
(and here's a meme-y stillshot of that play)
Nate Robinson
buzzer-beater on the first quarter, and Nate Robinson with a late floater to seal the win.
Another Nate play that I can't find video of, but is eloquently described by No Bulljive:
in the second quarter. Nathaniel drove to the lane, comically lost the ball, it was kicked to Wade, then Nathaniel promptly tracked back and stole the ball. Instead of getting back on the play, Wade jogged it out in the direction he was going, i.e. the opposite direction of the play. After a few passes the other way, Nathaniel knocked down a wide open three. I wonder who was supposed to be guarding him? Oh,that's right! That total bitch of an asshole Dwayne Wade.
As the game ends, Eric Spoelstra stares into the abyss...
via cjzero.com
LeBron receives one final insult.
(ht: Pippen Aint Easy for curating some of these earlier)