[And...I'm back! Seems I only missed a couple ineffectual games, and Bogans is still starting. Thanks to Belize for today's game preview. Game is at 7pm on CSNChicago. -ed.]
The last time the Bulls played Toronto, almost every Bulls fan started to scream "What?!" after hearing the news about Noah. Since then Chicago has won games, but none that brought back the confidence gained when the Bulls were at full force - and especially when Noah was beasting. The last four games have not helped either...except for one thing, our D' has been preeeeetty good. I hope that tonight we show a little more consistency, especially when trying to stretch the lead throughout the game. Of course, fewer minutes* for Bogans and a little more minutes for Asik wouldn't hurt either. I'm also waiting for CJ has to step it up and take more pressure away from Rose, especially before the All Star break when the games mean so much more after (plus his injuries are starting to become Wade/Iverson-ish). 

(At this point, I really just want to post this pic....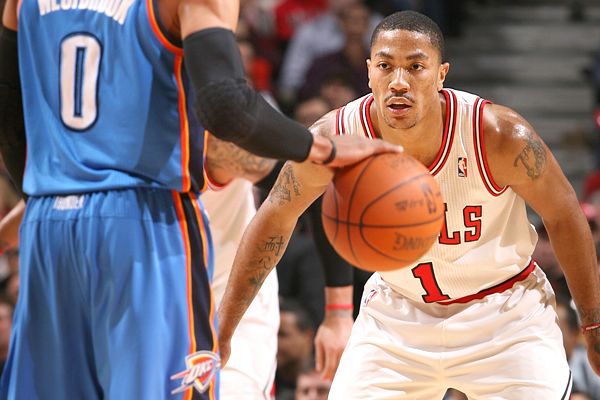 ..and tell you to check out the fanshot if you haven't already. Good stuff.)
As for Mr. Watson, I honestly don't know if he is a bench-type player, especially when both his season highs occur when he starts, I sure hope he figures it out soon. It's a shame that both Reggie Evans and Noah are out tonight, both were top rebounders before their injuries and it would have been a good battle to see inside. This game however, should be a cruise. I expect an pretty solid win tonight and I expect us to eat snickers and leave garbage. If we don't, I'm really gonna start worrying.

You can chill over here or over there. Either way....be there or be Canadian ;)

*At this moment, I just wanna say watching Bogans get starter minutes is possibly worse than watching this guy's Guinness book moment. I'm just sayin...

Ahhh the Pre-Thibs era...remember those lovely days?